Air Duct Cleaning Specialists in Albuquerque and Surrounding Areas
Air Duct Cleaning Albuquerque
As a recognized leader among Albuquerque and Rio Rancho Cleaning Professionals, ThoroClean delivers unparalleled knowledge and proficiency in carpets and Air Duct Cleaning, outshining the expectations set by our competitors.ThoroClean can routinely inspect your HVAC unit and perform air duct cleaning if necessary, keeping your heating and air conditioning system clean and extending the life of your equipment. These periodic cleanings will not only save you time and money in the long run but will also improve your indoor air quality.
Air duct systems in need of cleaning can contribute to poor indoor air quality. According to the U.S. Environmental Protection Agency (EPA), the air inside U.S. homes may be 2-5 times more polluted than the air outside, making it a priority to have air duct cleaning regularly performed in your Albuquerque home or business. Albuquerque ThoroClean is certified and trained using the latest standards by the IICRC in Air Duct Cleaning and Dryer Vent Cleaning.
Improve Your Air Quality with Albuquerque Air Duct Cleaning
Indoor air conditions play a major role in today's health-conscious culture. Most of the dust in your home consists of mold, mildew, dust mites, pollen, and animal dander. These pollutants circulate through the air, agitating your lungs, and cause breathing problems like allergies and asthma. If you suspect that your breathing issues are related to dirty air ducts, we ask that you consider utilizing our specialized air duct cleaning services in Albuquerque. We use the most advanced air duct cleaning equipment that removes contaminants by synchronized power brushing and vacuuming air ducts. Pollutants are removed from every nook and cranny, assuring you of a clean and healthy supply of air.
Air Duct Cleaning – The Right Way!
Here at ThoroClean of Albuquerque, Rio Rancho, Placitas, Corrales, and Surrounding Areas, we focus on providing you with the highest quality air duct cleaning service possible. Our trained technicians use the highest quality practices and standards for air duct cleaning and restoration services. Our top priority is proper and thorough air duct cleaning and completing the job the right way the first time. ThoroClean strives to provide the best customer service for each client, ensuring that each gets the HVAC restoration and air duct cleaning services they deserve.
Clean Air Ducts Are More Energy Efficient
Poor air quality isn't the only reason to call on our Albuquerque air duct cleaning services. When you remove dirt buildup, blockages, and debris from air ducts, you can actually improve airflow. That means increased heating and cooling efficiency and lower energy costs to you. If it has been a while since your HVAC system has been inspected or you have had an air duct cleaning, call us now to schedule your Albuquerque air duct cleaning appointment.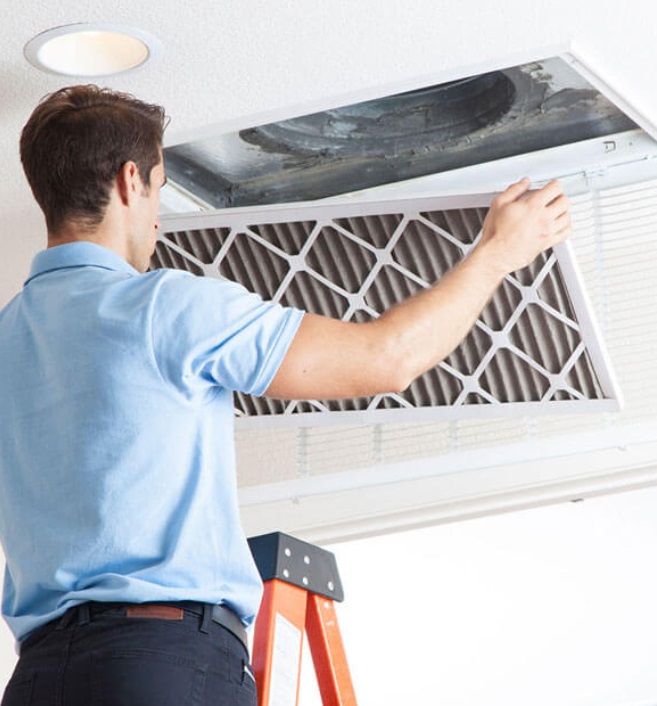 It's Not Clean Until It's THOROCLEAN