Area Rug Cleaning Albuquerque
Area Rug Cleaning in Albuquerque and Surrounding Areas
Do you have area rugs in your high traffic entrances, hallways, and rooms? ThoroClean can provide your home or business with the best area rug cleaning services in the Albuquerque area. Area rugs can bring a touch of elegance to any room. To ensure that your rugs last throughout the years, it's best to have them professionally cleaned regularly. Because no two area rugs are the same, ThoroClean's professionally trained rug cleaning specialists know just how to care for your rug. We examine common difference such as material, weave styles, types of dyes used, and signs of heavy wear and damage.
ThoroClean has been providing rug cleaning services in Albuquerque, Rio Rancho, Placitas, Corrales and surrounding areas since 1996. Our comprehensive area rug cleaning services are designed to get your rugs looking as good as new. We understand how important it is to treat your rugs with precision and care. That's why we take a thorough, detail-oriented approach to all that we do. When you hire ThoroClean area rug cleaning services, you can expect us to treat you and your property with respect; and we pledge to leave your interior neat and tidy upon completing our service. No matter the type or condition of your area rug, our certified specialists will provide expert attention, leaving your rugs, clean and in the best possible condition.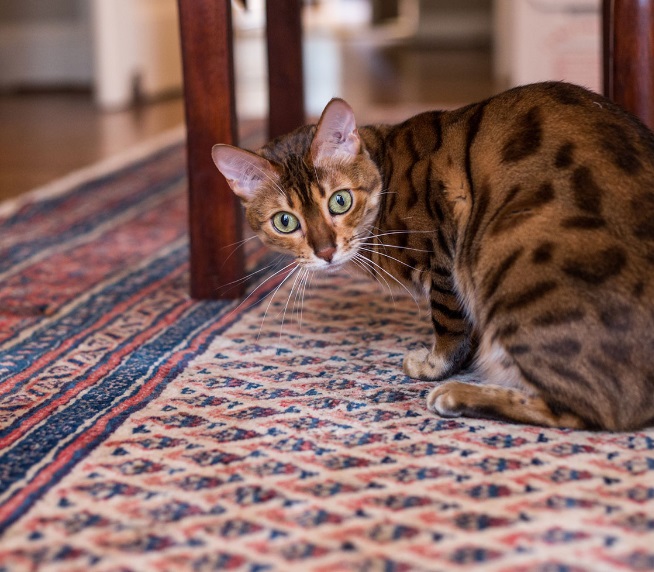 ThoroClean is Your Local Albuquerque Area Rug Cleaning Expert
At Albuquerque ThoroClean, we are equipped to properly clean all types of Area Rugs including but not limited to Wool Rug, Oriental Rugs, and Silk Rugs giving them the specialized care and attention they deserve.
Our specially Trained, Certified Technicians are experts when it comes to determining the proper cleaning methods best suited to your Area Rug's particular weave, fibers and dyes.
We use the most advanced processes available today to thoroughly Clean your Area Rugs and remove any dirt, stains, or odors.
ThoroClean offers Pick up and Delivery for your Area Rugs for an additional fee.
It's Not Clean Until It's THOROCLEAN