3 Reasons Why You Need a Professional Carpet Cleaning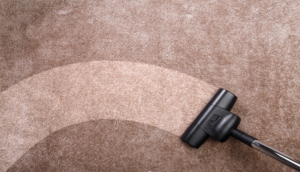 If you've been considering a professional carpet cleaning, Albuquerque professionals at ABQ Thoroclean take your carpet to the next level of beauty and cleanliness!
3 Advantages of Deep Cleaning Your Carpet
To keep your carpet looking and feeling its best, it is essential to invest in a carpet cleaning service. Here are 3 of the many perks associated with deep carpet cleaning:
#1: Improved Air Quality
Carpet fibers have a habit of accumulating various harmful particles and allergens tracked in from outside. These include dust mites, pet dander, and pollen, to name a few. All of these contaminants can cause coughing, sneezing, and other respiratory symptoms when left untreated. With the help of professional cleaning, there is no need to worry about being exposed to these allergens any longer.
#2: Expert Care
When it comes to carpet cleaning, Albuquerque residents can rely on the skillset that professionals bring to the table. Depending on the type of carpet you possess, there are different cleaning protocols to get the job done without ruining your carpet's integrity. Certified technicians have the background and training to use the best methods for your unique carpet's needs.
#3: Removes Stains
Despite your efforts to scrub coffee, wine, and pet stains, sometimes DIY methods aren't enough to remove stains deep-rooted into carpet fibers. Carpet cleaners have professional-grade equipment and the latest cleaning technology to restore your carpet to its original appearance and scent for years to come.
Take Advantage of ABQ Thoroclean's Floor & Carpet Cleaning Services
Whether it's for a tile and grout cleaning or a carpet that needs sprucing up, our capable team of certified technicians delivers unmatched services for both homeowners and businesses. For the best carpet cleaning Albuquerque has ever seen, contact ABQ Thoroclean today!