3 Signs It's Time to Clean Your Tile & Grout in Albuquerque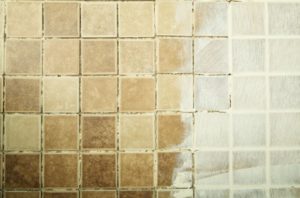 When was the last time you took the time to give your tile a good deep cleaning? You might not think that your tile requires as much attention to cleanliness as your wood floors or carpets, but that's not the case. Your grout and tile can accumulate plenty of dust and stains over the years, so it'simportant to care for them proactively. Here are a few reasons it might be time for tile and grout cleaning in Albuquerque.
1.   Are Your Tiles Dull or Discolored?
Maybe your tile flooring usually has a brilliant bright color. Perhaps it features a bold design that always stands out. However, if it's starting to lose its luster, then your tiles might need some professional cleaning. Get ready to freshen up your floors if you notice your tile looking dull, discolored, or less appealing than usual.
2.   How Does Your Grout Look?
Typically, your grout should be a light gray color. If you notice it looking darker than it should be, then that might be a sign that too much dirt has settled into your tile. You should clean your grout as soon as you notice it starting to change colors. Consider using something like a small toothbrush to clean the grout directly.
3.   How Long Has It Been Since You Last Cleaned?
As a general rule of thumb, you should always clean your grout and tile at least every other week. The best way to treat your tile floors is to clean them with a light detergent of your choosing on a regular basis. Consistency is key for tile and grout cleaning in Albuquerque – don't let your floors get too messy on your watch!
Experience Professional Tile and Grout Cleaning with ABQ Thoroclean
If you want to take the best care of your floors, then you should get help from the professionals at ABQ Thoroclean. Remember: It's not clean until it'sThoroclean! Call right away at (505) 883-0437 or visit our "contact us" page.