Albuquerque Tile and Grout Cleaning – Top Factors Why You Need to Hire a Pro to Do It RIght the First Time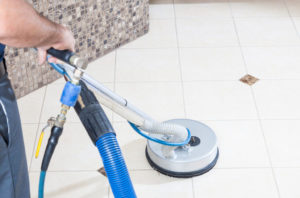 Did you know that the grout lines in your tile flooring can be negatively affected by the constant use of water and detergent? Discoloration may occur over time because of this. Collecting dirt can also dull tiles, reducing their aesthetic value.
Consider the following if you're still on the fence about whether to invest in a tile and grout cleaning service.
Mold and Mildew Grow in Grout
Professional tile and grout cleaning is an excellent strategy for preserving surface beauty. Grout is incredibly porous, contributing to its tendency to discolor while the tiles around it remain bright and spotless. Because of this, dirt, bacteria, and germs quickly become lodged inside. Still, some homeowners may be unaware of these services' additional benefits regarding cleanliness and safety.
Albuquerque Tile can be kept in good condition for longer with routine maintenance.
Cleaning your tile floor on your own too often will lead to a buildup of debris beneath the tiles, which will cause them to loosen. Fast repairs would be required in this case. ThoroClean's expert cleaning services eliminate the risk of loose tiles by removing the breeding ground for dirt and grime.
A Professional Protective Sealant Keeps Out Dirt and Germs
We also help you save money and protect your tile and grout by using a unique sealer. A sealant is applied to keep liquids and debris from seeping into the grout and tile. This keeps the tile clean and extends its life, saving you money on cleaning services.
When you are searching  online for Albuquerque tile and grout cleaning near me think ThoroClean. For a FREE QUOTE from ThoroClean, please call 505-883-0437.