Factors Why Your Albuquerque Business Needs Commercial Carpet Cleaning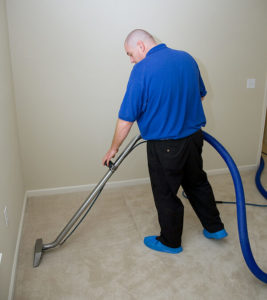 In addition to the cleanliness of your house, the tidiness of your place of business is highly significant for you and your customers. The sensation of coziness and comfort is ensured by it. Maintaining the cleanliness of your workplace requires cleaning every component of it, including the rugs and carpets in the space. It is common practice to underestimate the significance of maintaining clean industrial carpets. Many people are surprised to learn that filthy carpets may have a substantial adverse influence on both businesses and their personnel.
A prosperous company should consider everything, from the structure's exterior design to the components within it, such as carpets, and how those components impact the health of employees and consumers. Mats are being utilized by proprietors of business spaces these days to alter the visual appearance of a workplace completely. Cleaning a carpet from scratch is a laborious process that takes a lot of time and calls for specialized knowledge and equipment. However, anybody can clean a rug.
The following is a short list of the numerous reasons why you should consider working with a professional carpet cleaner:
Make Your Company More Appealing to Customers.
The most obvious advantage of having your carpets professionally cleaned is that it will improve the overall aesthetic of your company. This is because professional carpet cleaning leaves behind a cleaner and fresher appearance. When prospective customers enter your establishment, their initial reaction is registered in their minds. A soiled carpet does not give a professional impression and may discourage potential customers from doing business with you. Clients may see that your company is stuck in the past if you have an ugly carpet.
Through office carpet cleaning, the aesthetic appeal of your working environment may be improved. This is because cleaning your carpet. You also get rid of any unpleasant scents that may be present on the rug.
Raise Your Levels of Productivity
There is nothing that is more inspiring to workers than a boss that is enthusiastic about the company they work for. A messy workplace with unclean carpets is a confined working area that might destroy motivation. This is because of the lack of space.
It demonstrates to employees that the company owner cares about the quality of the environment in which they work when they hire a professional carpet cleaner to maintain the cleanliness of the rugs and carpets.
Acquiring New Clients
When trying to attract clients, appearance is the most crucial factor. Even if you offer the highest-quality goods and services, if your carpet is dirty, potential clients may be discouraged from doing business with you. Keeping your carpets clean can help your business maintain its attractive appearance, encouraging customers to stay longer and spend more money while there.
Cut Back on the Damage
Dirty carpets are more likely to harbor sticky particles, which can ultimately cause the carpet's substance to deteriorate. If a professional cleaner handles the cleaning and maintenance of the carpets, they will survive for a significantly longer amount of time. When you have a regular professional carpet cleaning visit to your place of business, not only will the pile of the carpet be raised, but the color will also be preserved, and the air will remain fresh.
Workers took Fewer Sick Days.
Carpets that aren't kept clean might make people sick. Germs that cause fever, headaches, colds, and even flu symptoms can be found in an unclean rug. Illness leads to an increase in the number of sick days taken by your staff. The only method to remove them entirely is to hire a professional carpet cleaning service that uses certain anti-bacterial chemicals, such as BRAVO!
Promotes Better Public Relations Within the Community
Community members form strong impressions based on how an office or other type of company smells and looks. The consistency with which a business maintains a clean look speaks volumes about the caliber of the service provided.
Refrain from letting filthy carpets and unpleasant odors bring down your business in the eyes of the neighborhood.
Cost Savings
It is in your best financial interest to contact a professional carpet cleaning company such as BRAVO! When opposed to acquiring your carpet cleaning equipment and chemicals, Group Services is the most cost-effective option. Compared to outsourcing the services, the internal option generates a higher total cost for the organization.
Compared to the cost of hiring a professional carpet cleaner, the employee pay for a cleaner is significantly more excellent.
The Advantages of Professional Carpet Cleaning for Businesses
Unbelievably, maintaining clean carpets is one of the most important things you can do for your company's success. You are clear if you seek a reputable company that cleans carpets professionally. ThoroClean offers the most premium level of service that is now obtainable, paying attention to detail in a way that many of its competitors do not and doing so at competitive costs.
Get a price estimate by getting in touch with ThoroClean right now.