Reasons Why Immediate Water Restoration is Critical After A Flood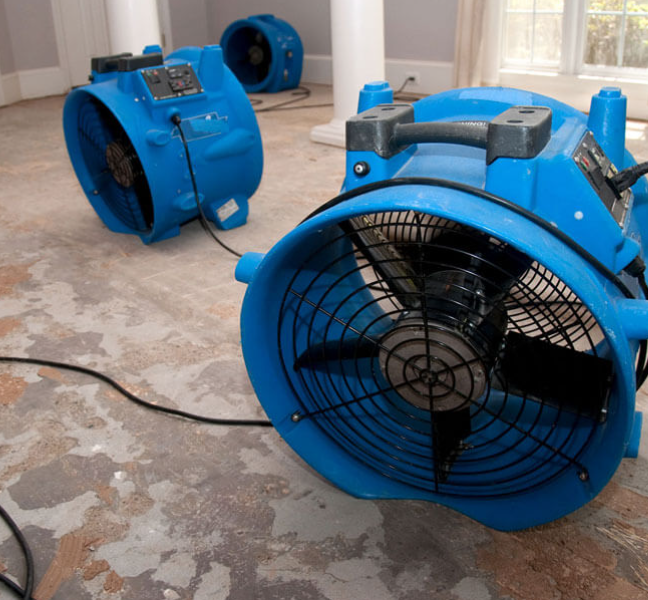 Anytime different sources of water are present, it can destroy deteriorating buildings, outbuilding structures, and other materials. Storm bursts, leaking pipes, broken roofs and gutters, and floods are familiar sources of water damage. A reputable cleaning firm that provides water damage repair services should take care of it. If it isn't fixed quickly, it might invite the growth of germs and mold, which are possible health dangers in the house or business. However, it's essential to be aware that the costs associated with cleaning services can vary widely, especially regarding water damage restoration. Long-term issues arise if water damage is not adequately managed. As a result, getting the aid of a water repair agency to deal with the aftermath of water damage is essential. Here are some cases where water damage repair services may be a wise investment.
Prompt Action
Restoration of water sources requires immediate action. The longer water remains on your property, the worse the damage it might do. In reducing the potential for mold formation, swift water removal is essential. The specialists who work to repair water damage have access to the tools and resources needed to dry out the area. The damage was handled competently by certified professionals with enough training and education. The professionals will respond rapidly and work promptly to clean, dry, and disinfect the affected areas. If the damage is minor and you can fix the issue by just cleaning your house, then by all means, give it a shot.
Removing Mold, the Right Way
After water damage, mold development is one of the most significant issues that may arise in a building. Materials like cloth, flooring, and drywall are all fair game for mold growth. If this continues, your home's air quality may suffer, and so may your family's health. Because some varieties of mold are poisonous or irritating to the immune system, attempting to remove it on your own might be dangerous. Hiring a professional mold damage repair service is the only way to ensure that all traces of mold have been eradicated from your property. They are prepared for the cleanup with the necessary safety gear.
Expertise-Required Devices
The many components of your house are all potential entry points for water. When repairing water damage, it may be necessary to use specialist equipment such as robust suction pumps, dehumidifiers, and dryers to extract every drop of moisture. You won't be able to borrow or rent this gear from your neighborhood hardware store or a buddy. Experts in water damage repair have the tools necessary to complete any task, from removal to reconstruction. Hiring them rather than buying the equipment will save you time and money.
Get back your stuff.
Your possessions vulnerable to water damage must be assessed appropriately, which is one of the many responsibilities these experts are responsible for. DIY projects carry the risk of exposing you to potentially harmful tainted materials. You may also hold on to items that should be thrown out while throwing away those that may be salvaged. The professionals can assist you in deciding which objects are worth saving and which should be thrown away. As part of the service, they will personally dispose of any contaminated belongings. If your kitchen cabinets are beyond repair, the first step in your kitchen redesign should be to hunt for white kitchen cabinet designs.
Lessen the Amount Lost and the Expense of Repairs
However, if you try fixing it yourself, you might do more harm than good to your house. Hiring a water restoration service will lower overall losses and restoration expenses. Even though it seems counterintuitive, the sooner the water is removed, the better your chances of saving your valuables. The water damage restoration firm will quickly analyze the situation, devise a thorough strategy to address the problem, and go to work restoring your damaged property so you can get back to living as normally as possible. However, if you need to have repairs done to your house, particularly your kitchen, it is advisable to begin planning a kitchen renovation immediately.
Help From Experts
A thorough evaluation and cleanup strategy could be necessary for your house. Knowing the extent of the damage to your home's carpet, walls, appliances, and foundations can be challenging if you need experience with water repair. If you want to know how much damage has been done to your property and what kind of plan is needed to fix it, you should have an expert inspect it. To schedule a no-cost consultation with our staff, please get in touch with us now. I would appreciate it if I could help you out with this. Don't hesitate to ask for help; our professionals will do their best to provide you with an exact estimate of the water damage restoration cost.
Help Filing a Claim with Your Insurance Provider
Hiring a professional to help you rebuild your home after water damage may be a huge relief, as you won't have to worry about a thing. A reliable water damage restoration service will assist you with all insurance claims and paperwork. With their help, you'll be able to submit an accurate claim for compensation and processing. In the event of a disagreement, the experts will also provide evidence of the extent of the harm sustained.
Find water damage restoration professionals who are licensed and insured.
A team of qualified experts with the necessary expertise and tools is at the disposal of these specialists. This means you won't have to waste money on a costly "learning by doing" approach. Our specialists are bonded and insured, so you won't have to worry about financial losses. When you choose experts like ThoroClean, a business specializing in water restoration, you can be confident that you will be delighted with their service. Each year, we hold training sessions and seminars to refresh the knowledge of our staff. As a team, we strive to provide water damage repair services that meet industry standards.
Servicing as a trusted advisor
Our years of practice have given us the insight to provide valuable recommendations for avoiding further water damage. Our thorough examination method will come in handy when it comes to fixing the damage. Upon inspection, our experts will determine the best action to restore your assets to their pre-loss state.
Is Expert Water Damage Restoration What You Need?
We're here to provide a hand whenever you want the services of a professional who is well-versed in repairing and cleaning up after water damage. We have the resources and expertise to accurately analyze the damage to your possessions and implement the necessary repairs to get them back to how they were before the incident. Time is essential since the longer the water damage remains, the less possibility there is of recovering your belongings, and we know how annoying and necessary this scenario is. So, hire a reliable water restoration business that will respond immediately to your need for help and provide a workable plan tailored to your specific requirements and financial constraints.