Regular Albuquerque Carpet Cleaning Service for Your Home or Business Carpets and Rugs is Important- Here's Why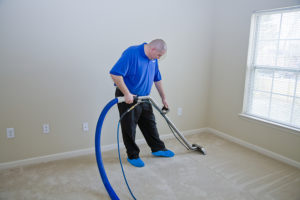 If you clean your Albuquerque home or business' carpets and rugs regularly, they will last longer, and your interior environment will be healthier. Many times, there are termites and other allergens embedded in the threads of the fabric. A thorough cleaning is required to prevent the growth of fungi, bacteria, and mold. There's no substitute for thorough carpet cleaning to eliminate loose dirt and pet hair.
To keep your carpets in Albuquerque looking their best, you need to engage a professional carpet cleaning service to clean them regularly throughout the year.
Allows carpets to be used for a longer period. To extend the life of your carpets and protect your investment, you should clean your carpets using the extraction method.
It keeps the indoor air clean and healthy. At some time, airborne contaminants will need to be removed from carpets to maintain the carpet and preserve the purity of air inside a building.
It makes it easier to clean and maintain carpets. The bulk of dry soils can be eliminated with frequent vacuuming if carpets are thoroughly cleaned regularly. Dry soils make up most of the soiling of carpets.
It removes stains and blemishes. Like other types of soil, stains and marks have the potential to draw in more. As soon as feasible, remove the carpets to prevent further damage.
An allergy and bacterial buildup are eliminated.
Moisture-damaged carpets are a breeding ground for a variety of dangerous contaminants.
It enhances the aesthetic appeal of any room it's in. Clean and well-maintained carpets are a powerful indicator of the institution's or residence's cleanliness.
This has a positive effect on employee morale. When the workplace is clean, employees have a more positive outlook on their surroundings. The tack strip and the carpeting are included in this.
As a result, the carpets appear cleaner and newer than they were.
Maintains the remaining warranty period on the carpet.
To keep the validity of most carpet warranties, the extraction cleaning process must be done on carpets within a specific period, often every 3 to 6 months.
Keeping your Albuquerque carpets clean will increase the resale value of your home. Carpets are a terrific way to add character to any area. Since the beginning of its Albuquerque carpet cleaning business, ThoroClean has urged its customers to maintain their carpets at a high level by implementing a regular carpet cleaning maintenance plan. Using the tips on this list will ensure that your carpet will last for years and contribute to a clean and healthy indoor living environment.