3 Tips to Take Care of Your Albuquerque Carpets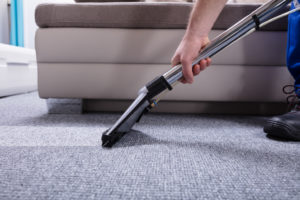 Caring for your carpets might be more involved than you'd think at first. Maybe you plan to vacuum your rugs every now and again, but in reality, keeping your floors clean should be a continuous, ongoing process. If you're wondering whether it's time to call a professional carpet cleaner in Albuquerque, then here are three tips to help you care for your carpets.
1.   Clean Up Proactively
It might be tempting to take your time when it comes to cleaning your carpets, but that shouldn't be the case. Instead, as soon as you see a stain forming on your carpets, you should take action to address it. Problems that go unnoticed for extended periods of time can lead to major issues down the line, so make sure that you're always watching out for ways to keep your carpets clean.
2.   Watch for Furniture Dents
Whenever you set heavy furniture on your carpets, it's only natural for deep dents to develop. However, it's important to keep an eye on these and manage them whenever possible. If you regularly move your furniture around and notice dents developing underneath it, then use a vacuum – or even just your fingers – to try and smooth it out.
3.   Hire a Professional Team
It's all too common for New Mexico homeowners to see carpet cleaning as a DIY job. However, if you want to really take care of your property, you should hire a professional carpet cleaner in Albuquerque. After all, residential vacuum cleaners will only pick up the top layer of dust from your carpets. Trained technicians will be able to use high-powered equipment and advanced techniques to provide a deep, long-lasting clean for your carpets.
Choose ABQ Thoroclean as Your Professional Carpet Cleaners
At ABQ Thoroclean, we have served the Albuquerque community with dependable cleaning services for years. Remember: it's not clean until it's Thoroclean! Call a professional carpet cleaner in Albuquerque at (505) 883-0437 for complete information and schedule a service call today.